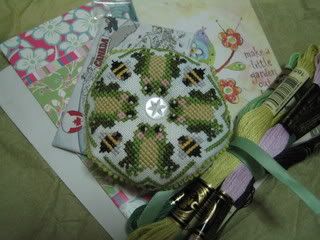 Today I received this cute frog biscornu from
Suzanne
. This freebie design is by Casey Buonaugurio titled 'Frog Biscornu Freebie'.
The sides are embellished with bright green beads. On closer look, one can see the 3d effect on the bees' eyes and the froggies' legs. Very charming indeed. :-)
Suzanne also includes extra goodies along with it. DMC floss which I use very often, a magnet map of Canada, a greeting card and a memo notebook that comes with a pen... which I currently in need of.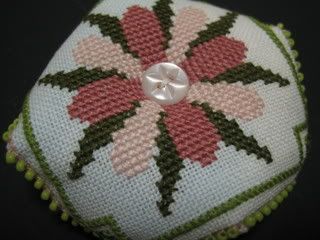 And take a look at the back. A big floral centre piece and the stitches are so well done.