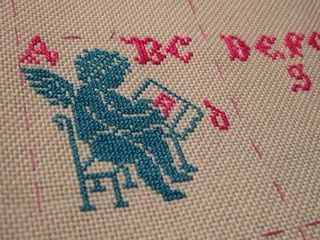 Not much work done this weekend. Spending my time trying to recover my crash system.
My angel now has a seat. The letters are stitched using Vicki Hibiscus.
I am experimenting with using macro to take closed-up pictures... some how the colour of the fabric changes. Is it because of my lighting condition?